Naughty or Nice Christmas Gift Box
Limited Edition Festive Special:
Naughty or Nice Christmas Gift Box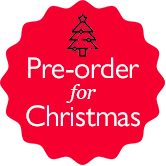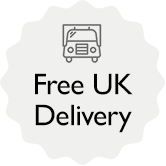 Product Description:
Offer your Christmas wishes the Mouse House way with this gift box featuring two of our best ever selling cheese truckles – accompanied by a delicious snack from Olly's Olives, biscuits for cheese and an indulgent Christmas Chocolate Loaf.
Like this? You might also be interested in:
Red Leicester Truckle
200g
A rich, creamy red Leicester truckle, sealed in traditional wax.
Christmas Pudding Cheddar Truckle
200g
A creamy rich cheddar infused with traditional spices to create the perfect blend of Christmas in a waxed truckle.
Percival's Sea-Salted Crackers
80g
Using only the best ingredients for these square cracker, including delicious sea salt from Anglesea.
Olly's Garlic & Basil Olives
50g
Greek Halkidiki olives dressed in a classic garlic & basil marinade
Chocolate Christmas Loaf Cake
This Festive Loaf Cake isn't just handcrafted to perfection, it's also traditionally baked by the some of the best bakers in the business.