'Tis the Season to be Jolly Christmas Gift Box
Limited Edition Festive Special:
'Tis the Season to be Jolly Christmas Gift Box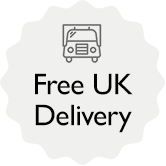 Product Description:
A perfect little festive box of flavours from The Mouse house. Featuring our limited edition vintage cheddar Christmas tree and Chocolate Christmas loaf alongside some rather delicious snacking accompaniments.
Like this? You might also be interested in:
This seasonal edition of our Vintage Cheddar really does get your taste buds tingling!
Caramelised Onion Cheddar Barrel
Using caramelised onion chutney, this sweet but savoury mature cheddar is a popular choice.
Percival's Sea-Salted Crackers
80g
Using only the best ingredients for these square cracker, including delicious sea salt from Anglesea.
Chocolate Christmas Loaf Cake
This Festive Loaf Cake isn't just handcrafted to perfection, it's also traditionally baked by the some of the best bakers in the business.
Serious Pig Crunchy Snacking Cheese with Truffle
24g
Super mature Italian Quattrocento with a dose of truffle for a perfect blend which allow both big flavours to truly shine. Expect a crunchy, full-bodied moreish cheesy tang with a rich, earthy, silky truffle finish.