Jingle All The Way Christmas Hamper
Limited Edition Festive Special:
Jingle All The Way Christmas Hamper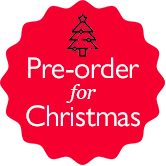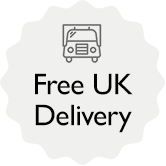 Product Description:
Our quintessentially festive Mouse House hamper. Delicious cheeses, delicate crackers and unctuous chutney with a festive kick. Rounded off perfectly with a spot of fruity festive cake.
Like this? You might also be interested in:
Red Leicester Truckle
200g
A rich, creamy red Leicester truckle, sealed in traditional wax.
Finest Vintage Cheddar Truckle
200g
This mouth watering 3 year mature cheddar contains calcium crystals with a sweet note starter. It really does get your taste buds tingling!
Christmas Pudding Cheddar Truckle
200g
A creamy rich cheddar infused with traditional spices to create the perfect blend of Christmas in a waxed truckle.
Percival's Onion, Chilli & Orange Chutney
225g
Perfect for those who like a little spice in their food. With red peppers and oranges, it has a surprisingly fruity flavour, and the measured addition of Scotch Bonnets leaves a pleasant residual heat on the tongue.
Percival's Sea-Salted Crackers
80g
Using only the best ingredients for these square cracker, including delicious sea salt from Anglesea.
Chocolate Christmas Loaf Cake
This Festive Loaf Cake isn't just handcrafted to perfection, it's also traditionally baked by the some of the best bakers in the business.